Jürg Rainer Schwyter, Ph.D. (Cambridge)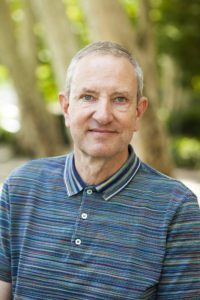 I used to be Professor of English Linguistics and Head of the Lausanne English Department when, in February 2009, I suffered a severe brain stroke. I continue to recover, albeit slowly. Having retired from my post in 2020, I am now a private scholar specialising on strokes and aphasia as well as socio- and historical linguistics; and I am also a board member of Aphasie Suisse, a national association that deals with all aspects of aphasia.
For all those not familiar with a brain stroke and the severe consequences – particularly on language – it can have, I recommend reading the articles I wrote for CUP's English Today ('"Me talk funny": A stroke patient's personal account', and the update 'Ten Years After the Stroke'), for Babel ('Losing Language – Multilingualism and Aphasia') and for the International Journal of English Linguistics ('Multilingualism in Stroke Patients').
Specifically communication problems of an aphasic are dealt with in talk I gave for the Stoke Alliance for Europe (SAFE); it can be found under "Communication in Everyday Life" (it is at 34:40, and the questions are at 1:18:50). And how complex and complicated re-integration into the workplace is, can be seen in my latest article 'Work integration with aphasia at the University of Lausanne: A personal story' in Aphasie und verwandte Gebiete (pp. 10-18).
You might find the pamphlet 'fascination brain', including my contribution on multilingualism on pp. 15-16, published by the Ligue Suisse pour le Cerveau, Schweizerische Hirnliga, Lega Svizerra per il Cervello also very helpful. Illuminating is also the book by Barbara Lukesch who asks 'Who are we Without Language? The Aphasia Experiment': ten people from vastly different backgrounds share their experience during one day of self-imposed silence. Their experience gives outsiders an inkling of what aphasia is and the impact of such a disorder on aphasic people. Finally, how people with aphasia can be directly involved in aphasia research is highlighted in the article 'Research Involvement and Engagement in Aphasia Research'.
Brain strokes are the 3rd most common cause of death and the most common cause of handicap and disabilities in Switzerland; and if you survive, which is about 80%-90% in the EU and Switzerland, two thirds of patients need, one year after the stroke, assistance in one way or another. I was extremely lucky because, by now, I can manage my daily life quite well – except for some slight paralysis on the right side of my body and, if I'm excited or tired, the difficulty to articulate speech (i.e. aphasia).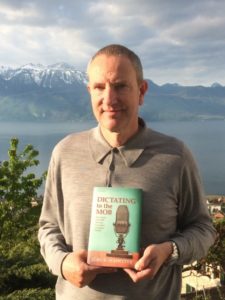 My research interests focus, naturally, on all aspects of language and the brain. Also, I pursue my "former" fields of specialisation in socio- and historical linguistics.
I am particularly proud of my book Dictating to the Mob: The History of the BBC Advisory Committee on Spoken English, published by Oxford University Press (2016); a book (and related article in Babel: The Language Magazine) which I have written as a stroke survivor.
Also in 2016, Raphaël Meyer made a film entitled [jürg], which is about the stroke and my handicaps, especially aphasia. It can be accessed here (the password is: gunter). The film was shown at over a dozen film festivals – and it even won some prizes (see here for a list). In addition, [jürg] was presented at the 2017 'Science of Aphasia' conference in the University of Geneva, and at the Centre for Speech and Language Intervention Research (CSLIR), University College London.
Copyright © 2023 Jürg Rainer Schwyter | All rights reserved