Dictating to the Mob: The History of the BBC Advisory Committee on Spoken English.
Oxford University Press (2016)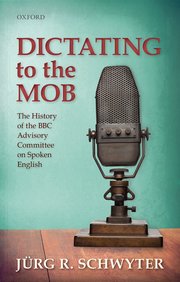 The early BBC under John Reith established its Advisory Committee on Spoken English (1926-1939) to settle the pronunciation of doubtful words. But the Committee, comprising members of Britain's social elite and leading linguists, took it upon itself to 'educate the masses' on how to pronounce 'properly' and even attempted to standardize spoken English. They communicated to the public via the Radio Times and the famous series of booklets on Broadcast English.
Records of the BBC's Written Archives Centre contain protracted discussions about the pronunciations of words revealing the elitist and prescriptive nature of the Committee. Linguistically, the Committee (and later, a Specialist Sub-Committee) proved incapable of accepting linguistic descriptivism and multiple, equally valid, varieties of pronunciation.
The outbreak of the Second World War provided a welcome opportunity to suspend the Committee. After the war, the BBC established its own in-house professional BBC Pronunciation Unit and thus consigned the Committee to history.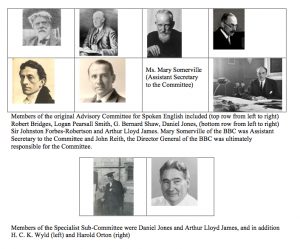 A few newspapers (as well as television and radio) have picked up on the book following publication. Needless to say all in their idiosyncratic styles; among them were The Guardian, the Daily Mail and The Times. Lynda Mugglestone has written a review of Dictating to the Mob in the Journal of Sociolinguistics; and Joan C. Beal has also reviewed the book in the journal North-Western European Language Evolution (NOWELE).
See also the publisher's website: https://global.oup.com/academic/product/dictating-to-the-mob-9780198736738?cc=ch&lang=en&